COMPANY PROFILE
Stuck Enterprises Inc. is the parent company for Jacobs Petroleum, Oakland Oil & Propane, Stuck Retail, Stuck's Fleet Fueling and the Deep Creek Fireplace & Outdoor Store. The parent company and subsidiaries also own Deep Creek Mountain Utilities as well as multiple commercial real estate holdings.
THE HISTORY
The company roots stem back to the 1950's when Bryan Jacobs founded Jacobs Petroleum. After a 14 year career with Exxon, Richard Stuck and wife, Ellen purchased the Waynesburg, PA based business in 1976. In the past 40+ years the company has expanded the wholesale distribution business as well as began to operate a chain of convenience stores, fast food restaurants and car washes. In 1989, the Oakland Oil Company was purchased to expand the market share in Western Maryland. The operations have now grown to include servicing the four state areas of PA, MD, WV and OH and now offer many additional products and services such as propane, oilfield services, bulk lubricants/DEF and fireplaces.
Richard and Ellen's son, Steve has been in the business for over 25 years and is now the President of the company. He is committed to the continued high level of customer service and excellent product offerings that the company has provided for over 40 years.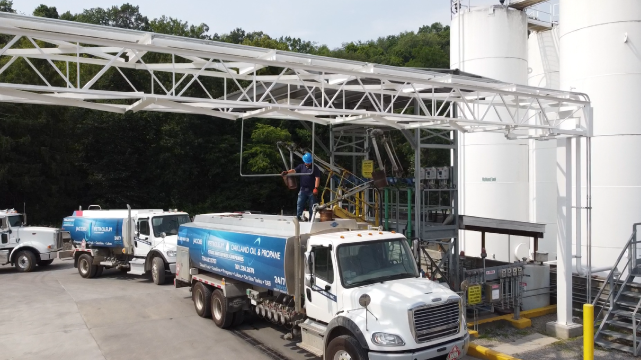 Jacobs Petroleum Products is a wholesale supplier and distributor of petroleum products including gasoline, on-road diesel fuel, off-road diesel fuel, heating oil, kerosene, propane and lubricants.
We provide delivery to commercial and residential locations including homes, farms, businesses, convenience stores, and drilling sites throughout PA, WV, OH and MD and also have bulk plant facilities located in Morgantown, WV; Belle Vernon, PA; Waynesburg, PA and Oakland, MD.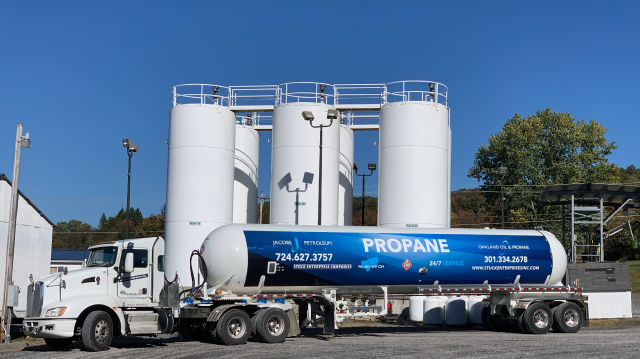 Stuck Enterprises purchased Oakland Oil in 1989.  This acquisition expanded business to the Western MD and Eastern WV fuel delivery markets.  In 2012 Oakland Oil added propane to its offerings and became Oakland Oil & Propane.  Oakland Oil & Propane services customers in Western, MD, Eastern and North Central, WV and has become a premiere residential and commercial fuel delivery company in these areas.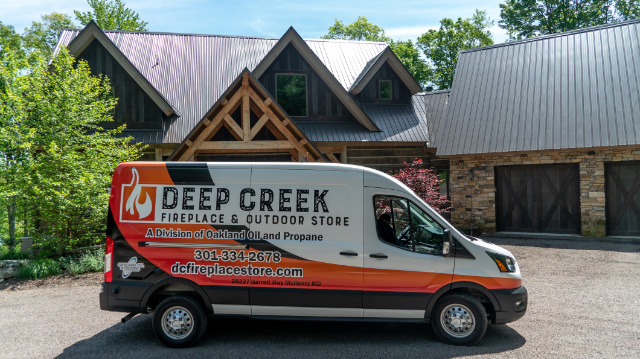 Deep Creek Fireplace & Outdoor Store is located in McHenry, MD (the heart of the Deep Creek Lake area). With a 6,000 square foot showroom, it is the largest fireplace and outdoor living space in the area. Deep Creek Fireplace & Outdoor Store has over 20 burning display units that can fit anyone's budget. Between the display units and the online selection, the store offers over 30 brands. We are a full service fireplace and outdoor kitchen company that can handle everything from conducting a site survey, sales process, fireplace and propane tank installation, and service. There is also a propane filling station on site that can fill grill tanks, 100lb cylinders and RV's.